NECKLACE: 7 X WIRE CHAIN CHARM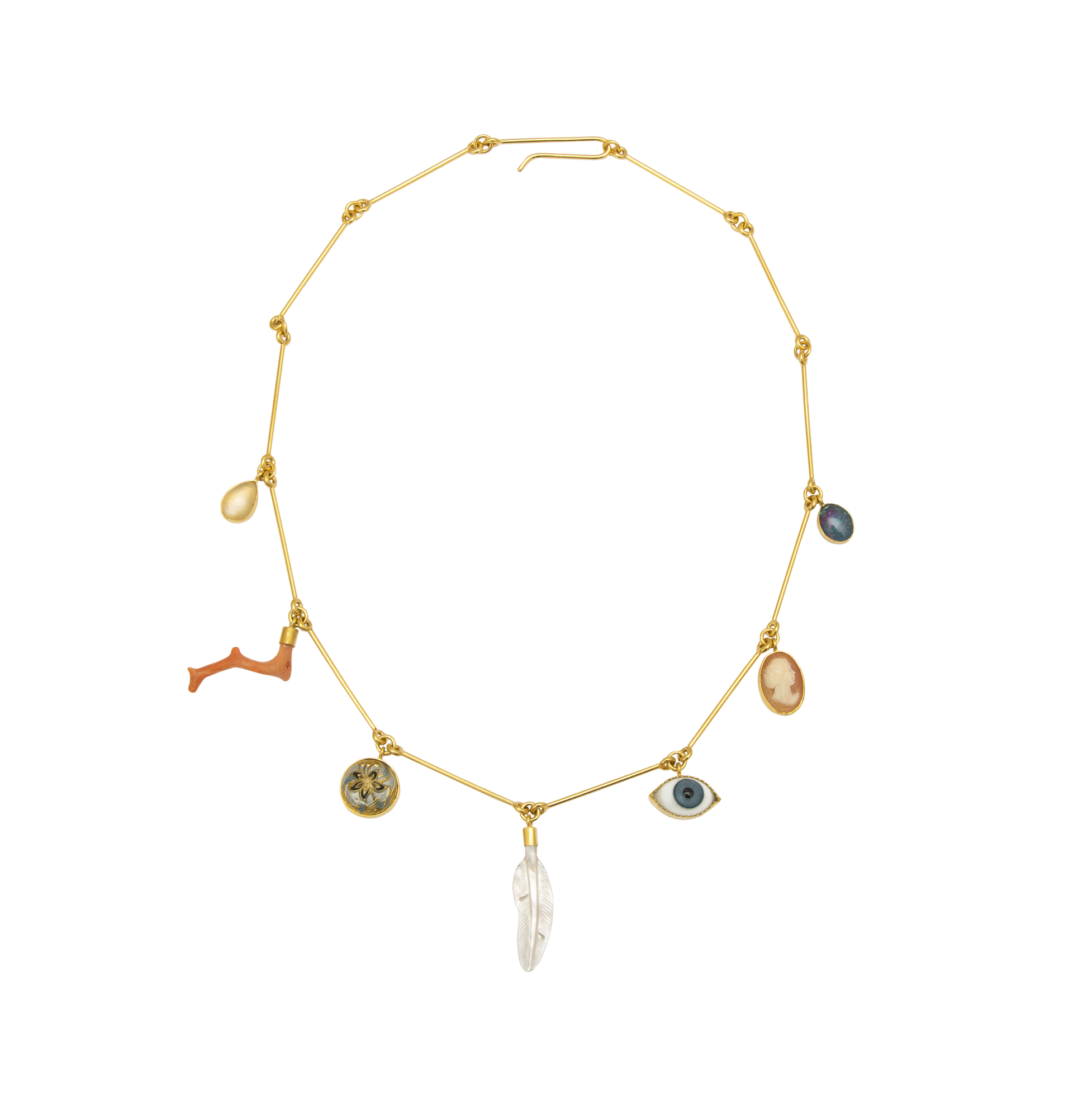 NECKLACE: 7 X WIRE CHAIN CHARM
Handmade Wire Chain Charm Necklace. This necklace is particularly adaptable to personalisation. Select 'Other' from the drop down and let us know what you would like when you add the necklace to your bag.
Charms include Moonstone, Antique Buttons, Antique Coral and Shell all individually hand set in Oxidised or Gold Plated Silver.
Due to the incorporation all Antique Stones and Buttons, each piece will vary very slightly. Colours and scale will be the same.
Hook and Loop Clasp - allows necklace to be shortened at 31mm intervals
Dimensions (cm): 46 Chain 1-2 Charms
Handmade in Edinburgh. Our current lead time is 4 weeks