EARRINGS: TURQUOISE & CORAL EAR JACKETS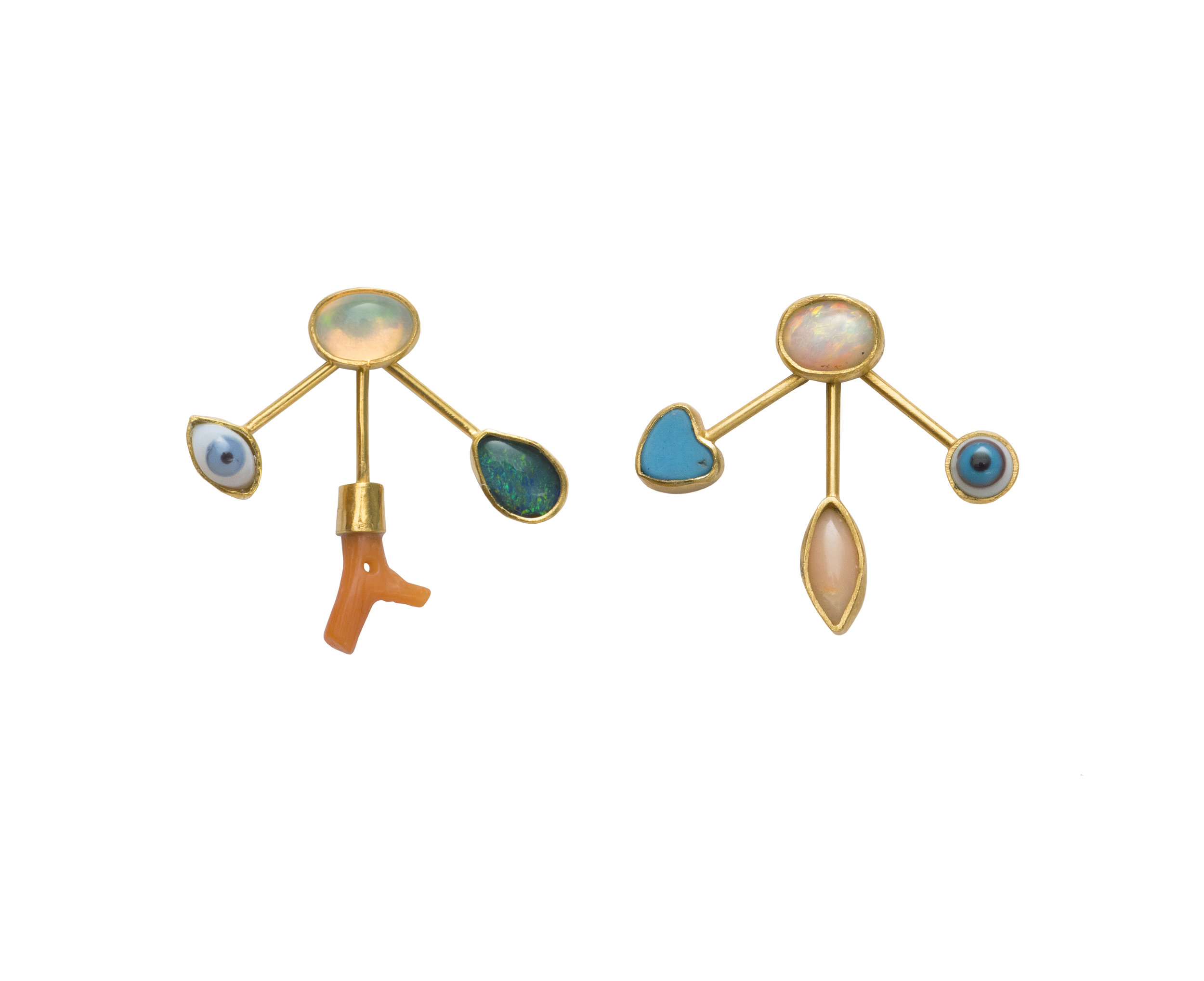 EARRINGS: TURQUOISE & CORAL EAR JACKETS
Oval Opal Stud Earrings are given more of a statement with punchy Detachable Ear Jackets.
Mismatched in keeping with most of Grainne's designs. It's a case of 'I see faces'
Tiny Antique Glass Dolls Eyes, Antique Twig Coral, Opal Doublet Teardrop, Turquoise Heart and Marquise Coral, all individually set in Gold Plated Silver.
Stud Ear Wire Fitting
Dimensions (mm): 22L x 24D x 2D
Due to the incorporation of antique materials each piece will vary slightly. Colours and scale will be the same.
Handmade in Edinburgh. Our Current lead time is up to 4 weeks
.