EARRINGS: THREAD THROUGH FEATHER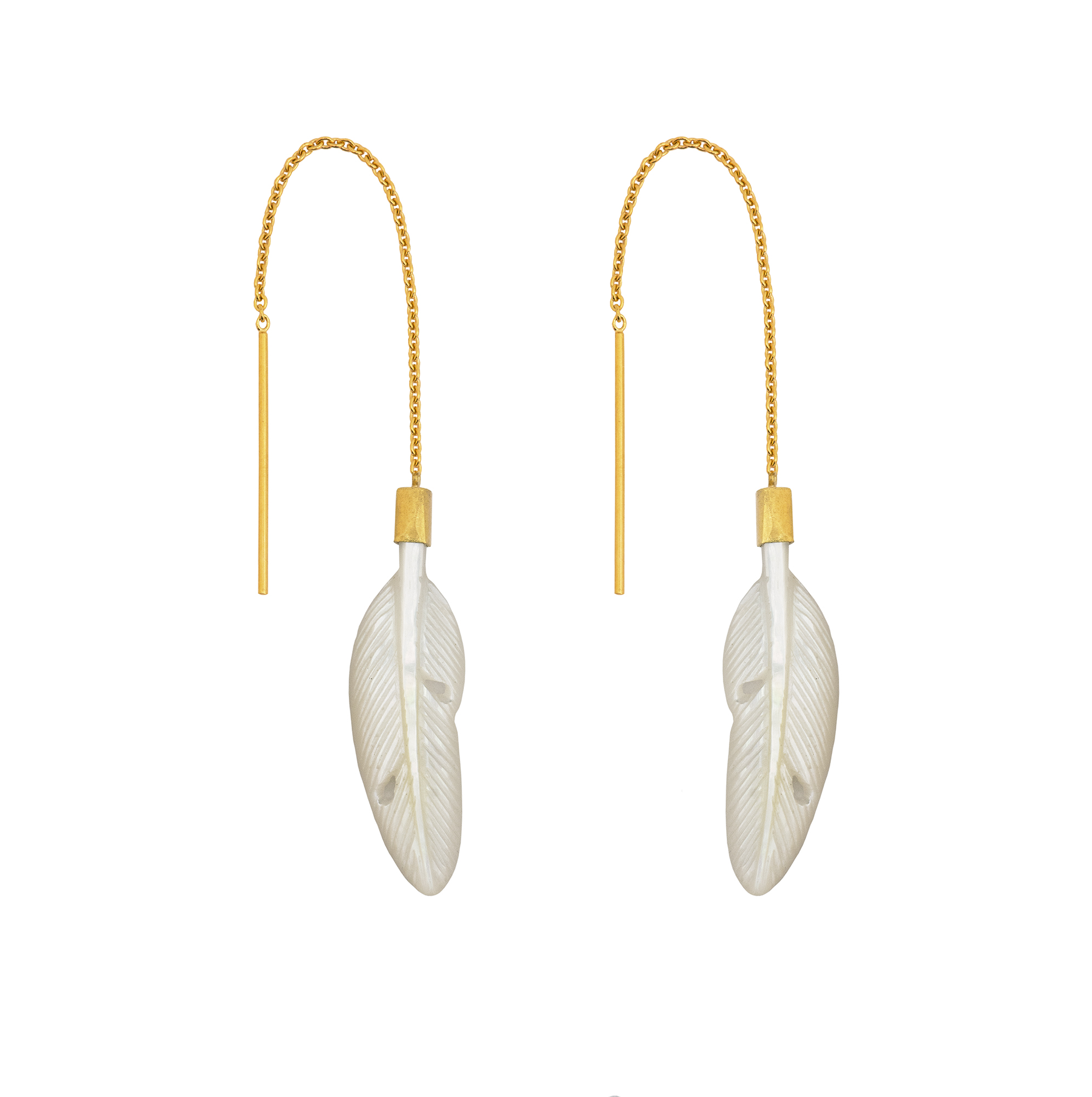 EARRINGS: THREAD THROUGH FEATHER
Beautifully wearable delicate Feather Earrings in Hand Carved Mother of Pearl set in Gold Plated Silver.
Measurement given is the full length, these can be adjusted to different lengths.
Thread Through Ear Wire.
Dimensions (mm): 92L x 4W x 4D
Handmade in Edinburgh. Our current lead time is up to 4 weeks.