EARRINGS: GREEN/PALE PINK BALANCE DROPS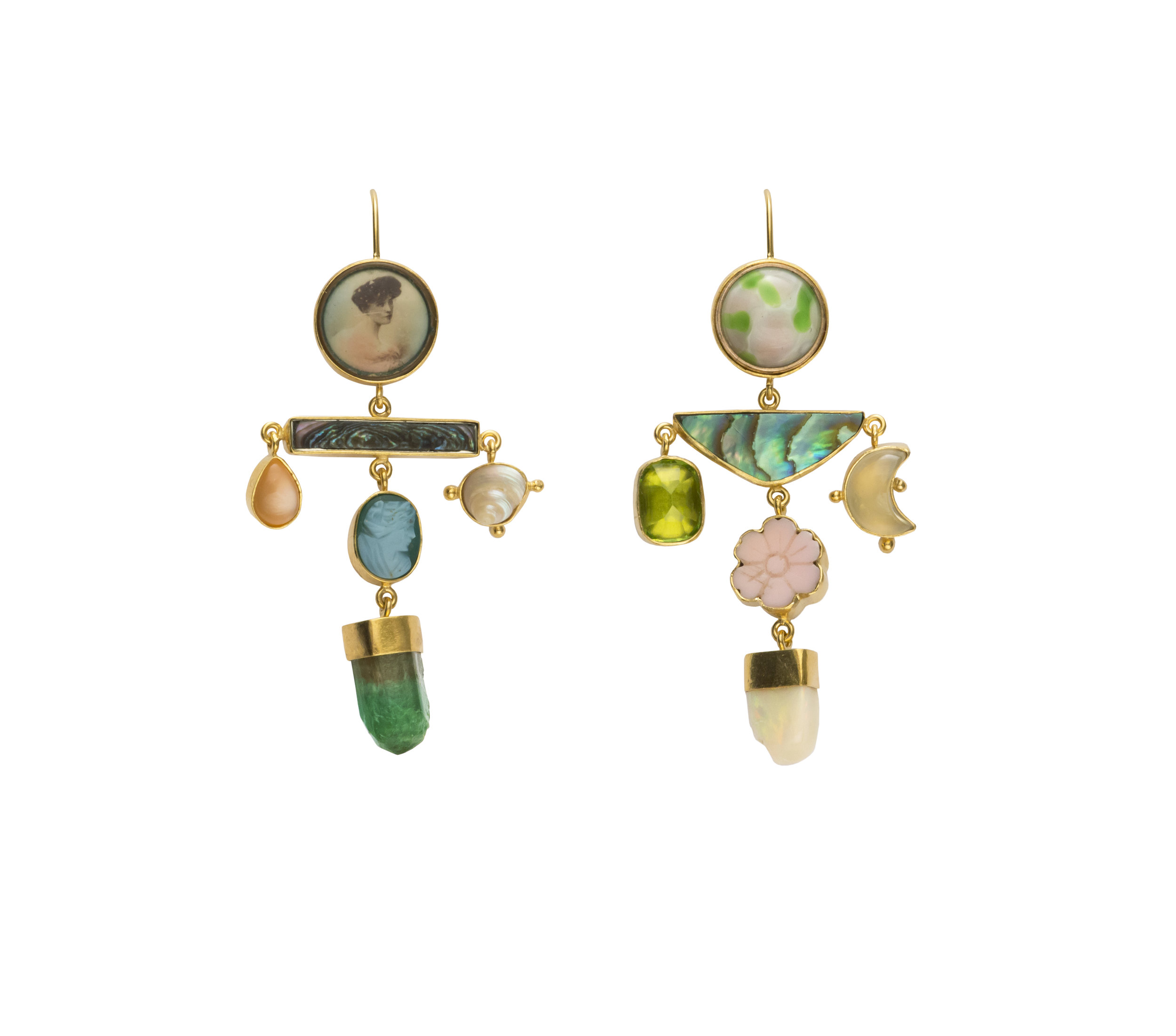 EARRINGS: GREEN/PALE PINK BALANCE DROPS
Made using delicate pink and green stones, these earrings include antique buttons, abalone shell, cameo, salmon coral, tourmaline crystal, prehnite and raw opal, set in 18k gold plated silver.
Hook ear fitting.
Dimensions (mm): 70L x 40W x 6D
Each piece may have slight variations - please refer to our FAQs.
Handmade in Edinburgh. Our current lead time is up to 4 weeks.