EARRINGS: EYE PEEPER DROPS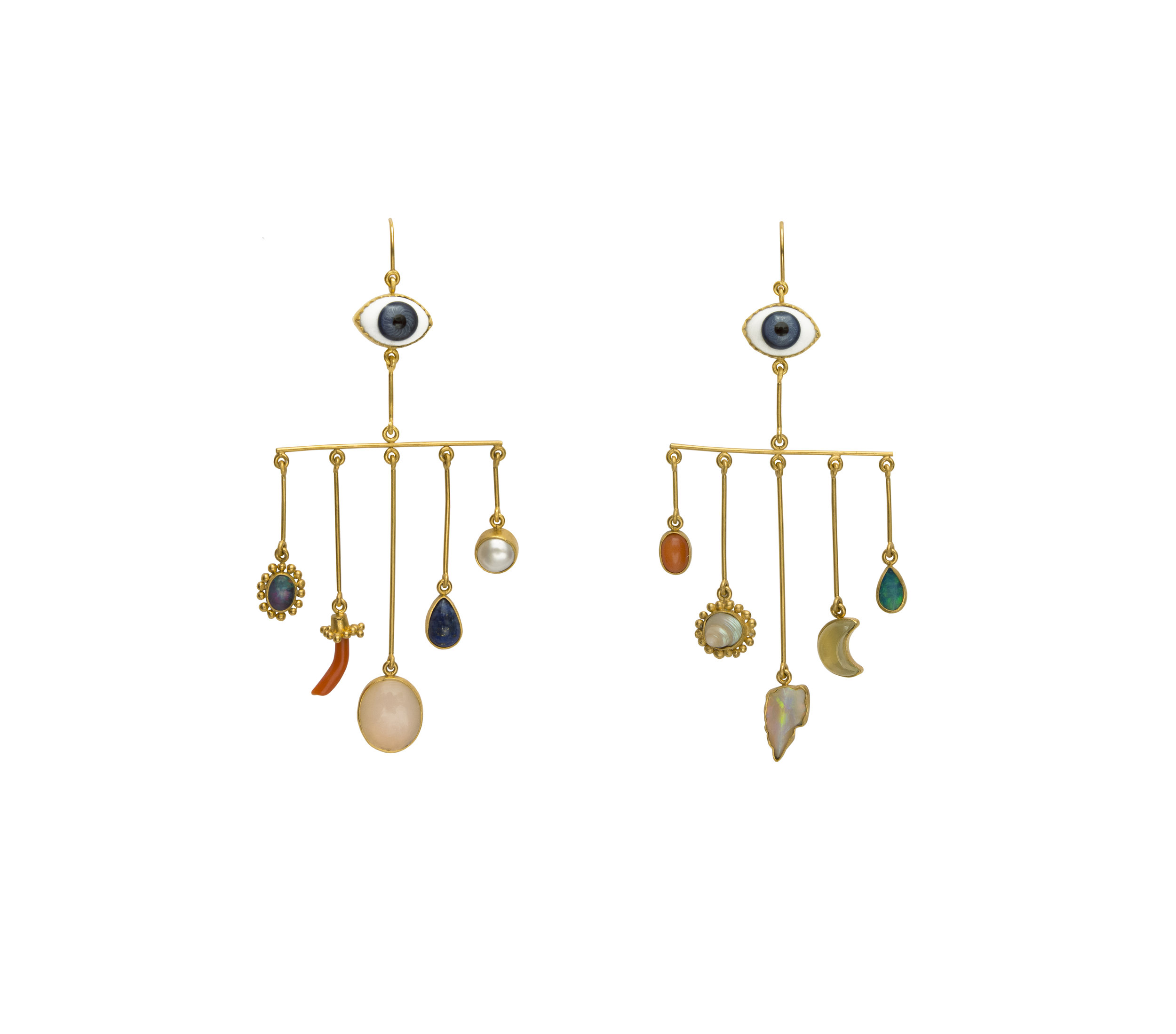 EARRINGS: EYE PEEPER DROPS
An eclectic mix of precious stones dangle from wire 'eyelashes' crowned by a large antique glass eye, set in 18k gold plated silver.
Hook ear fitting.
Dimensions (mm): 98L x 42W x 7D
Each piece may have slight variations- please refer to our FAQs.
Handmade in Edinburgh. Our current lead time is up to 4 weeks.