EARRINGS: EXTRA LONG SIX CHAIN CHARM DROPS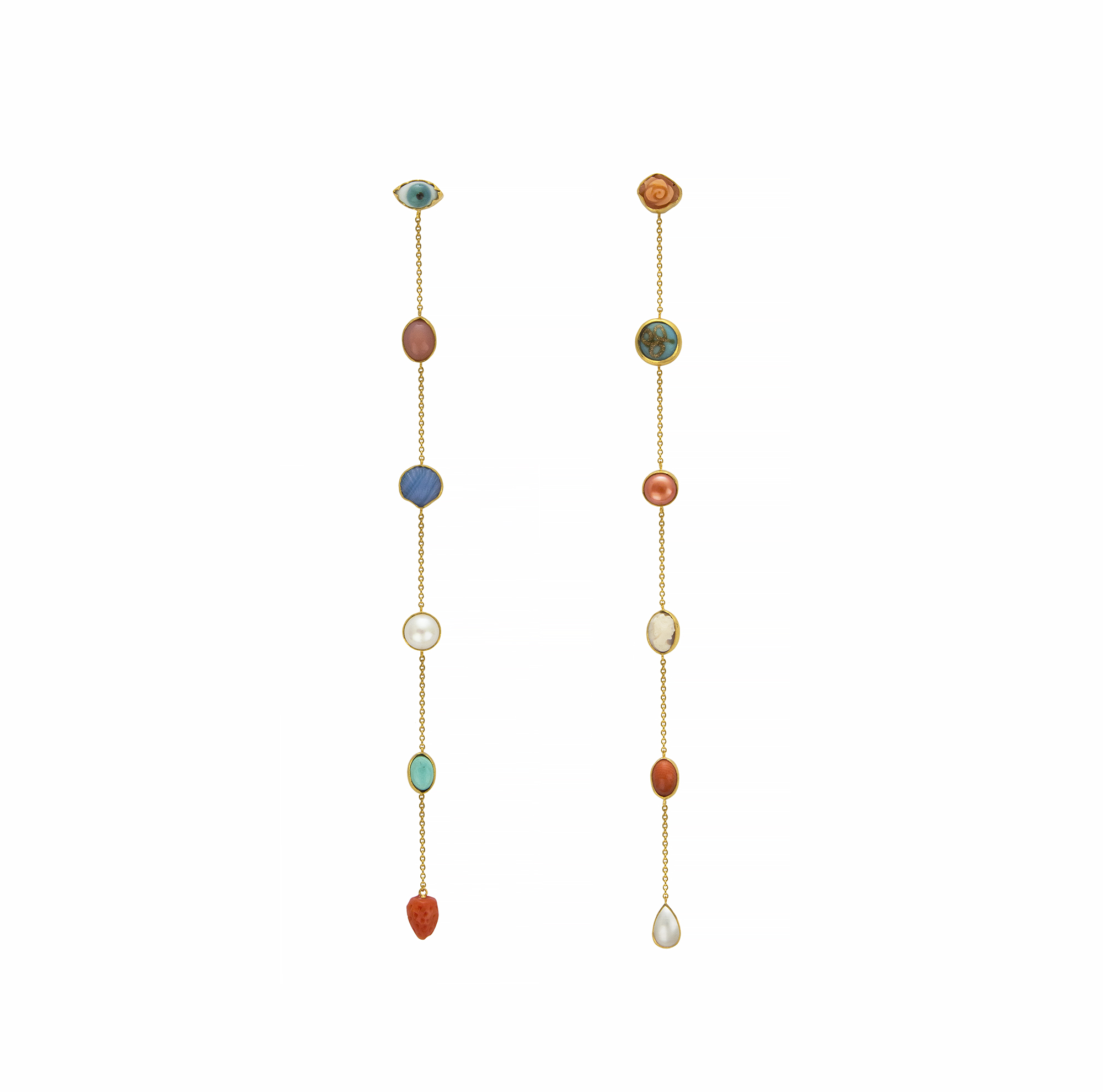 EARRINGS: EXTRA LONG SIX CHAIN CHARM DROPS
Eclectic and graceful, curated found objects perfectly paired with antique gems, set in 18k gold plated silver. Other materials include: coral rose, antique button, cameo, pearl, pink opal, antique glass eye, turquoise, coral strawberry, turquoise.
Stud ear fitting.
Dimensions (mm): 135L x 20W x 8D
Each piece may have slight variations - please refer to our FAQs.
Handmade in Edinburgh. Our current lead time up to 4 weeks.