EARRINGS: ANTIQUE ENAMEL AND BIRD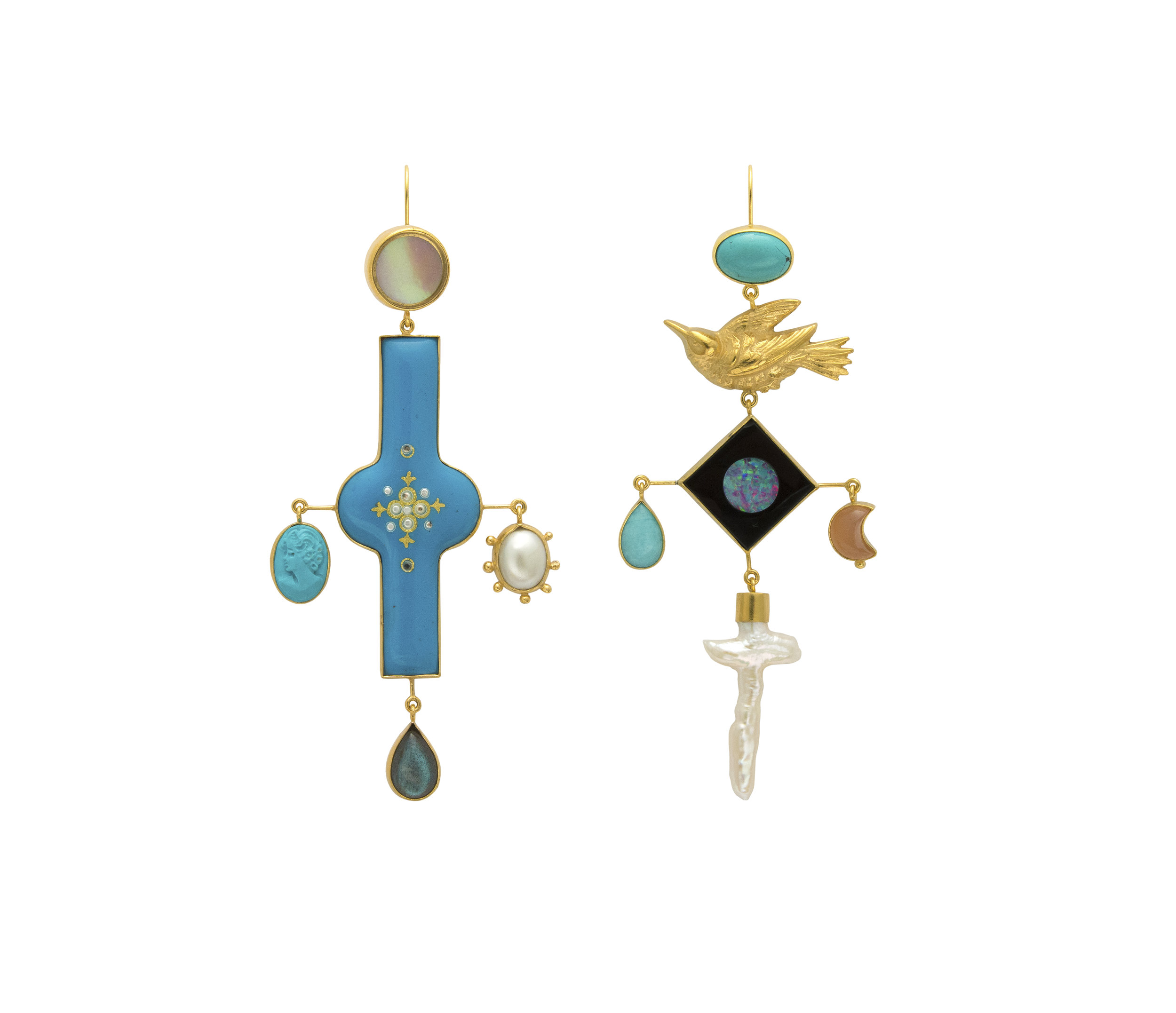 EARRINGS: ANTIQUE ENAMEL AND BIRD
Beautiful enamel panel and and found objects with carefully balanced precious gems, set in 18k gold plated silver. Other materials include: turquoise, antique buttons, pearl, labradorite, opal, and peach moonstone.
Hook ear fitting.
Dimensions (mm): 115L x 45W x 4D
Each piece may have slight variations - please refer to our FAQs.
Handmade in Edinburgh. Our current lead time up to 4 weeks.