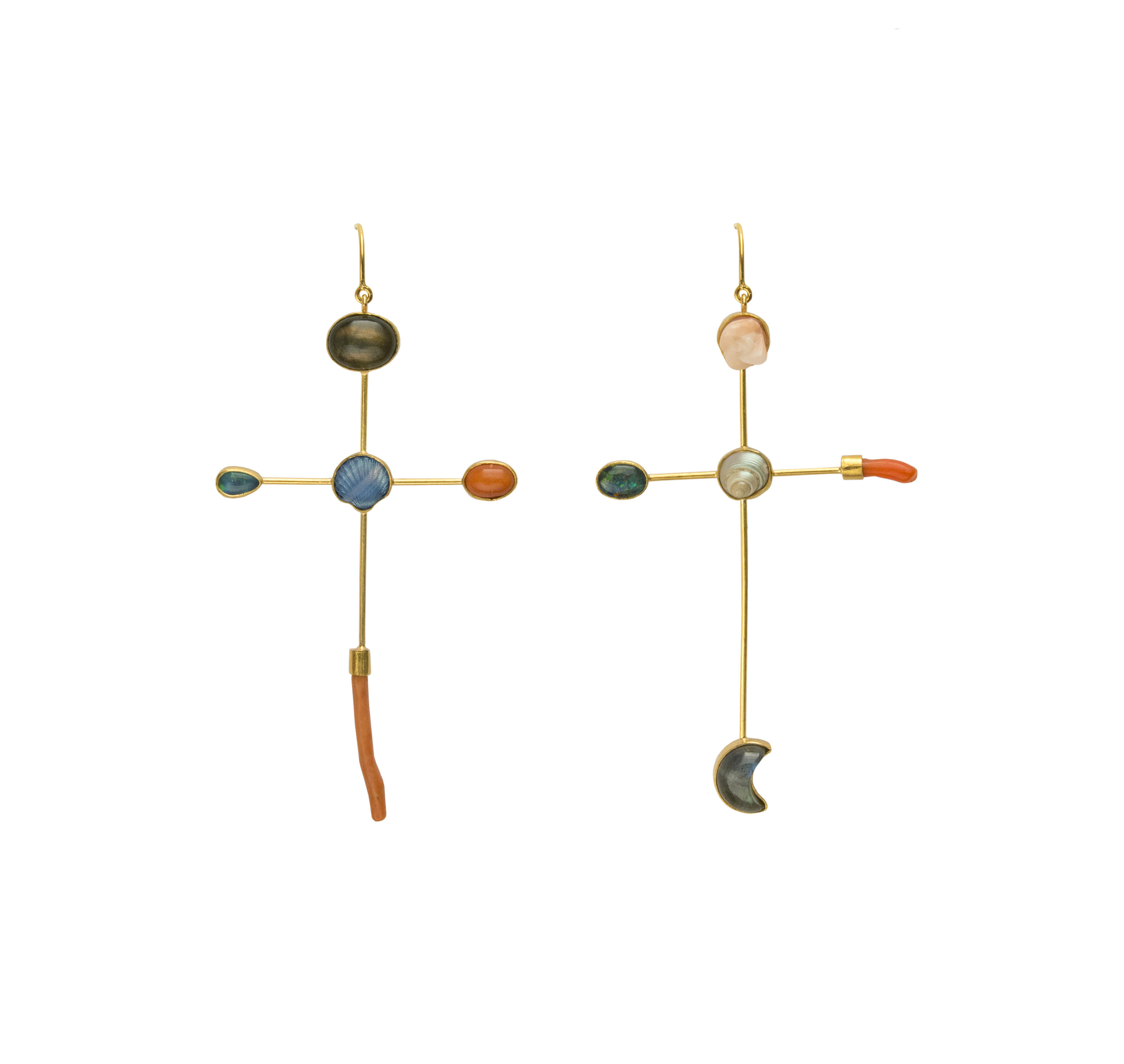 EARRINGS: CROSS HOOK
Found objects and precious gems are curated in perfect balance on these delicate yet striking earrings.
Materials include: antique button, opal, pearl, turquoise, antique coral and shell, all set in 18k gold plated silver.
Dimensions (mm): 92L x 48W x 5D
Each piece may have slight variations - please refer to our FAQs.
Handmade in Edinburgh. Our current lead time up to 4 weeks.